The Wine Routes
The Tuscany Region boasts a wine tradition consolidated over time, given by the strong passion and great experience in the sector. Wine represents a real economic reality for Tuscany, so much so that it becomes a philosophy, a way of life, a wealth to be shared with the passionate and responsible tourist.
In the Tuscan territory there are no less than 19 recognized Wine Roads: 16 concern wine itineraries, while 3 are Strade dei Sapori which enhance the typical regional products.
Medicea Road of Wines of Carmignano
Chianti Colli Fiorentini Wine Route
Strada dei Vini Chianti Rùfina and Pomino
Wine Route of the Colli di Candia and Lunigiana
Wine and Oil Road Lucca and Montecarlo
Wine Route of the Etruscan Coast
Monteregio di Massa Marittima wine route
Strada del Vino Nobile di Montepulciano
Vernaccia di San Gimignano wine route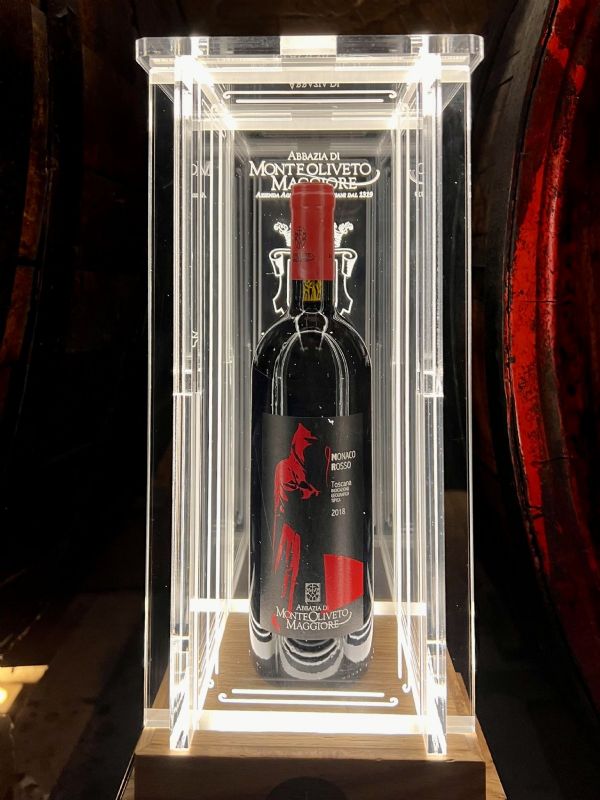 Carmignano is located in the heart of Tuscany, surrounded by olive trees and woods in a Renaissance setting.
From the Etruscans to today, this area of Tuscany is historically famous for the cultivation of vines.
Wine denominations :
DOCG and DOC

Wines :
Carmignano DOCG
Barco reale DOC
Rosé of Carmignano DOC
Vin Santo di Carmignano DOC

Events :
"Divini Profumi" event, 25 and 26 May - Artimini
"Cantine Aperte", May 28th - Carmignano
"Goblets under the Stars", 10th August - Carmignano, Rocca
Characterized by an area rich in history and tradition that marries the artistic culture of Florence, the world capital of the Renaissance.
This Wine Route is made up of as many as 15 Municipalities, located in the area of the Florentine Hills, enriched by uncontaminated nature that meets with the centuries-old work of man giving rise to long stretches of vineyards and olive groves.

Wine denominations :
DOCG and IGT from Sangiovese, Cabernet, Sauvignon, Canaiolo nero vines
Wines :
White from Empoli
Vin Santo dell 'Empolese
Hills of Central Etruria
Pomino
Itineraries :
Scandicci, Lastra a Signa, Montelupo Fiorentino: Vineyards, hills and various kinds of handicrafts are the main attractions of this area.
Florence, Certosa di Galluzzo, Impruneta, Bagno a Ripoli, Fiesole: A road full of charm, vineyards, history and monuments.
San Casciano, Certaldo, Tavernelle Val di Pesa, Barberino Val d 'Elsa, Montespertoli: the sweetness of the Florentine hills, the historical, artistic and literary roots of the medieval villages will accompany you
Rignano sull 'Arno, San Donato, Figline, Incisa Valdarno, Reggello, Vallombrosa Abbey: A road that allows you to enjoy the beauty of the Arno valley, rich in typical agricultural products and crafts.
It is the smallest area of Chianti. The territory is characterized by high hills and a more rigid climate than the other Tuscan wine-growing areas. You can admire the castles and medieval villages, historic gardens and farm roads, all surrounded by splendid vines.

Wine denominations :
DOCG and DOC

Wines :
Chianti Rùfina DOCG
Vin Santo DOC


Itineraries :
Pontassieve, Rùfina, Londa, Pelago, Dicomano
It is located in the northernmost part of Tuscany, in the Province of Massa-Carrara, at the foot of the Apuan Alps. Here the Lunigiana extends, a land rich in medieval history and traditions. The territory characterized by long sandy stretches of the coast and the Apuan peaks, make this place suitable for all types of tourism.

Wine denominations :
DOC and IGT

Wines :
Candia dei Colli Apuani DOC
Colli di Luni DOC
Val di Magra IGT
Tuscany IGT

Itineraries :
Montagnoso, Massa, Carrara, Fosdinovo, Pontremoli
A wine route that evokes distant memories, keeper of six DOC wines, will lead you to the discovery of ancient realities immersed in the heart of the Maremma, you will appreciate the local traditions and the scents of Maremma wines.

Wine denominations :
DOC

Wines :
Ansonica Costa dell 'Argentario DOC
White from Pitigliano
Capalbio DOC
Morellino di Scansano DOC
Parrina DOC
Sovana DOC

Itineraries :
Capalbio, Orbetello, Monte Argentario, Giglio Island, Grosseto, Scansano, Magliano in Toscana, Manciano, Pitigliano, Sorano, Semproniano, Roccalbegna, Campagnatico.
It constitutes an alternative tourist itinerary, aimed at enhancing the DOC wines and DOP oil of the Lucca area. An area sprinkled with accommodation and tourist facilities with the aim of spreading through specific itineraries on the theme of wine, a new way of doing tourism, projected towards local artisan realities.

Wine denominations :
DOC

Wines :
Colline Lucchesi DOC
Montecarlo DOC
Itineraries :
Lucca, Pieve Santo Stefano, S. Gennaro, Montecarlo, Porcari, Altopascio.
This Wine Road is located near Pisa, an easily accessible area surrounded by a rural area. The plains alternate with the hills rich in vegetation typical of the region. The route winds through small peasant realities and tiny villages where you can let yourself be tempted by the typical local food and wine specialties.

Itineraries :
San Miniato, Palaia, La Rotta, Piccioli
Lajatico, Terricola, Lari
Cenaia, Crespina, Faglia, Lorenzana, Cascina Terme, Chianti.
The territory where this Strada dei Vini winds is made up of the coastal strip of the province of Livorno and the Island of Elba.

Wine denominations :
DOC

Wines :
Bolgheri DOC
Montescudaio DOC
Val di Cornia DOC
Elba DOC

Itineraries :
Montescudaio, Guardistallo, Casale Marittimo, Montecatini Val di Cecina, Bolgheri, Bibbona, Castagneto Calducci.
In a landscape characterized by woods, vineyards and olive groves, this road of oil and wine rises here: the first to be recognized by the Region with an extension to oil and typical DOP and IGP products and organic products.
An enchanted landscape will guide you from the landscape architectures of the Padule di Fucecchio and Barco Reale nature reserves to the spa resorts of Monsummano.

Wine denominations :
DOC and DOCG

Wines :
Chianti Montalbano DOCG
White of Valdinievole DOC
Vin Santo from Valdinievole
White Empolese DOC
Carmignano DOC
Vin Ruspo DOC
Barco Reale DOC
Vin Santo di Carmignano DOC
Itineraries :
Vinci, Capraia, Limite, Cerreto Guidi, Larciano, Monsummano, Serravalle Pistoiese, Quarrata, Lamporecchio, Carmignano.
The Montecucco wine route, between the Maremma and the Amiata, crosses and unites eight municipalities in a territory made up of hills, mountains and plains. A territory that offers different ancient flavors in a landscape rich in vines in a remote and peasant climate

Wine denominations :
DOC

Wines :
Montecucco DOC
Itineraries :
Campagnatico, Monteantico, Pari, Cinigiano, Arcidosso, Castel del Piano, Roccalbegna, Montenero, Segginao.
This particular Wine Route winds its way through the hills of the Alta Maremma Grossetana, a landscape that summarizes all the characteristics of Tuscany: rugged, wild, rich in history and culture. It is in this very particular environment that over the years a unique food and wine tourism has developed throughout the region, with the participation of thousands of tourists throughout the year.

Wine denominations :
DOC

Wines :
Reserve red
New
White
Vermentino
Rosé
Holy wine
Vin Santo Occhio di Partridge
Itineraries :
Massa Marittima, Monterotondo Marittimo, Follonica, Castiglione della Pescaia, Gavorrano, Scarlino, Roccastrada.
Montespertoli is located near Florence, in an equidistant position from Pisa, Siena, Volterra and San Gimignano. The territory is characterized by large hills and ridges, where there are long stretches of vineyards, olive groves and woods that enclose small medieval villages and ancient castles.

Wine denominations :
DOCG

Wines :
Chianti Montespertoli DOCG
Chianti Colli Fiorentini DOCG
Holy wine
New
Itineraries :
S. Donato in Livizzano, Ortimino, Lungagnana, S. Giusto in Monte Albino, Lucardo, Gigliola, Montespertoli, Bacchiano.
Defined as a pearl of the 16th century, Montepulciano is a small town located between the Orcia and the main canal of the Chiana, where ancient remains are found such as: the Temple of San Biagio, the municipal palace of Michelozzo, the palace of the Capitano del Popolo del Sangallo and the Duomo.

Wine denominations :
DOCG

Wines :
Nobile DOCG wine
Montepulciano red wine
Itineraries :
Montepulciano, Cervognano, Gracciano, Valiano.
A 200-kilometer path that winds through cellars and refreshment points crossing the Tuscan countryside, among vines, hills, olive trees.

Wine denominations :
DOCG and DOC
Wines :
Chianti Colli Aretini DOCG
Vin Santo dei Colli Aretini Occhio di Pernice DOC
Valdichiana DOC
Cortona DOC
Pietraviva DOC
San Gimignano, located on the northern side of the hills that descend the Val d'Elsa, is home to this renowned Association of the Vernaccia Di San Gimignano Wine Route, which brings together about sector operators from the agricultural and tourism world: wineries, farmhouses, restaurants, wine bars and more.
Immersed in a typically medieval climate, you can taste the flavors of this wonderful land surrounded by the scents of the vineyards that surround the San Gimignano area.

Wine denominations :
DOCG, DOC and IGT

Wines :
Vernaccia di San Gimignano
Chianti Colli Senesi DOCG
San Gimignano Rosso DOC
Tuscan IGT
Located in a varied landscape of Tuscany, characterized by a valley surrounded by sunny vineyards, lush olive groves and soft hills, this valley so rich in culture and scenic beauty has recently been declared a UNESCO World Heritage Site.
You will find generous nature and small medieval villages that embrace castles, abbeys and churches watched over by cypresses.

Wine denominations :
DOC
Wines :
Orcia DOC
Holy wine
New
Chianti and Tuscan wines